ISO 9001 and ISO 14001 Certification
Zeon Kasei Co., Ltd. (100% subsidiary of Zeon Corporation) acquired ISO 9001 certification as a result of an audit by the Japan Electrical Safety & Environment Technology Laboratories (JET) in 2001, and integrated the certification throughout the company in 2009. We also acquired ISO 14001 certification in 2004 and integrated this certification acquired throughout the entire company in 2013. Both certifications were subsequently renewed to their latest respective versions. In fiscal 2015, we underwent an integrated audit as a holistic approach to optimize management of the ISO 9001 and ISO 14001 certifications.
In October 2015, the 2015 versions of both ISO 9001 and ISO 14001 were issued internationally, which reduced unnecessary tasks related to the standards and contributes to more effective business processes by improving the alignment of similar requirements. Consequently, we accepted the challenge of meeting these latest standards and acquired both certifications for the 2015 versions of the two standards on April 18, 2017.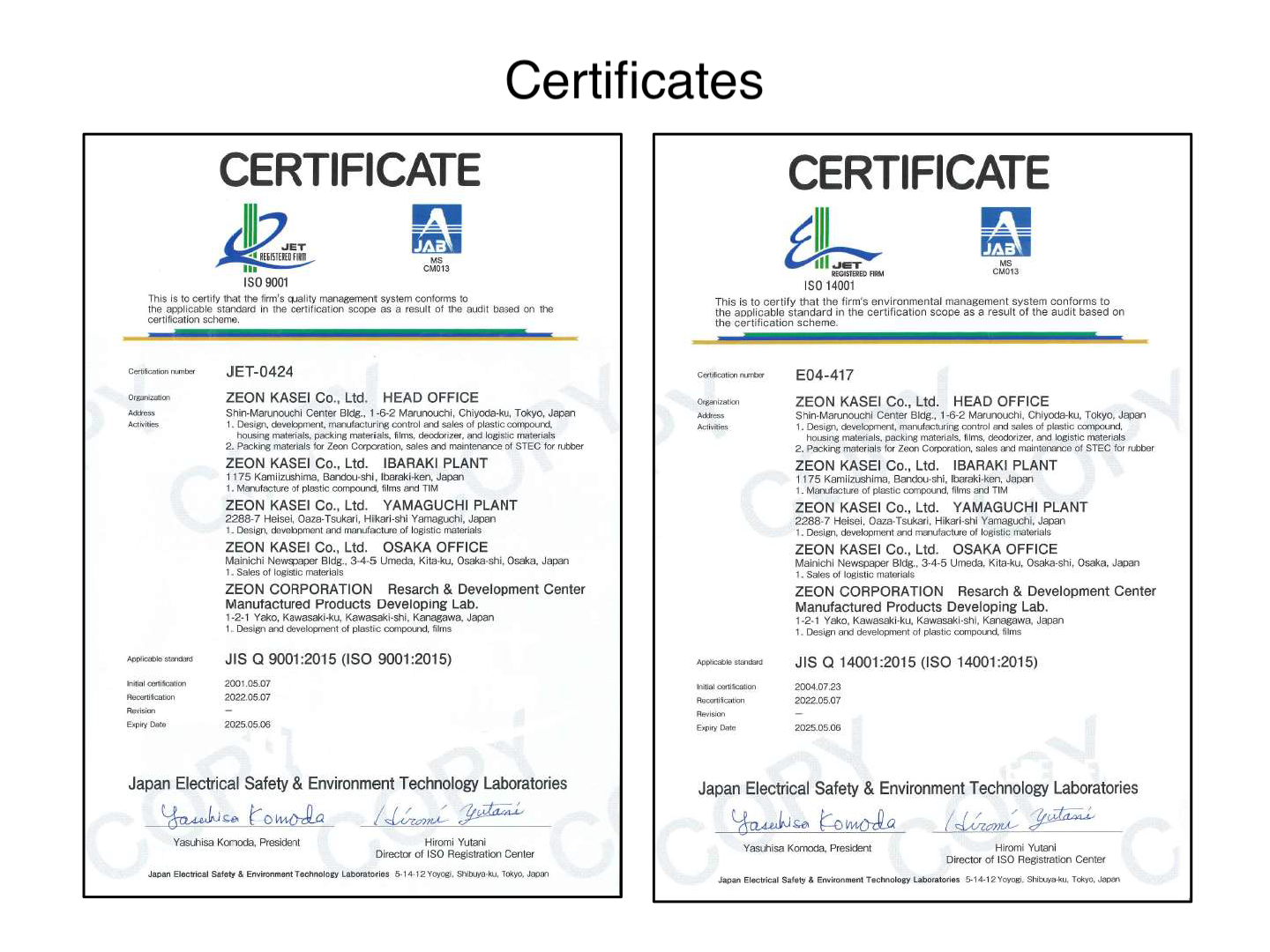 Contact Us
Zeon Kasei Co., Ltd.
Planning & Administration Division
Phone: +81-3-5208-5111
Zeon Corporation
Public Relations Department
Phone: +81-3-3216-2747