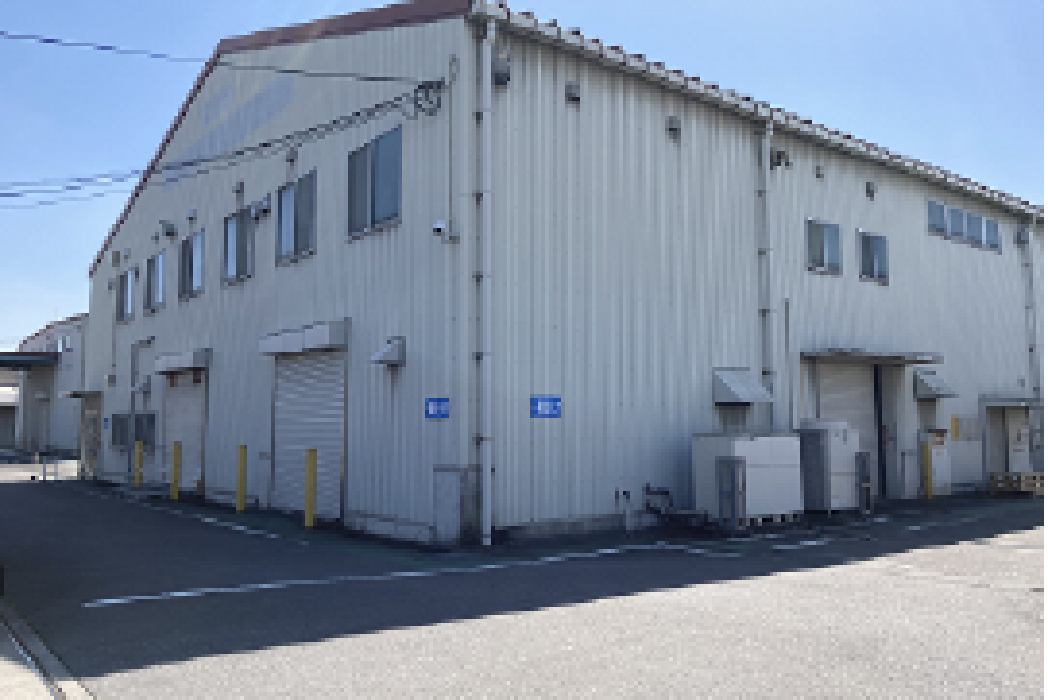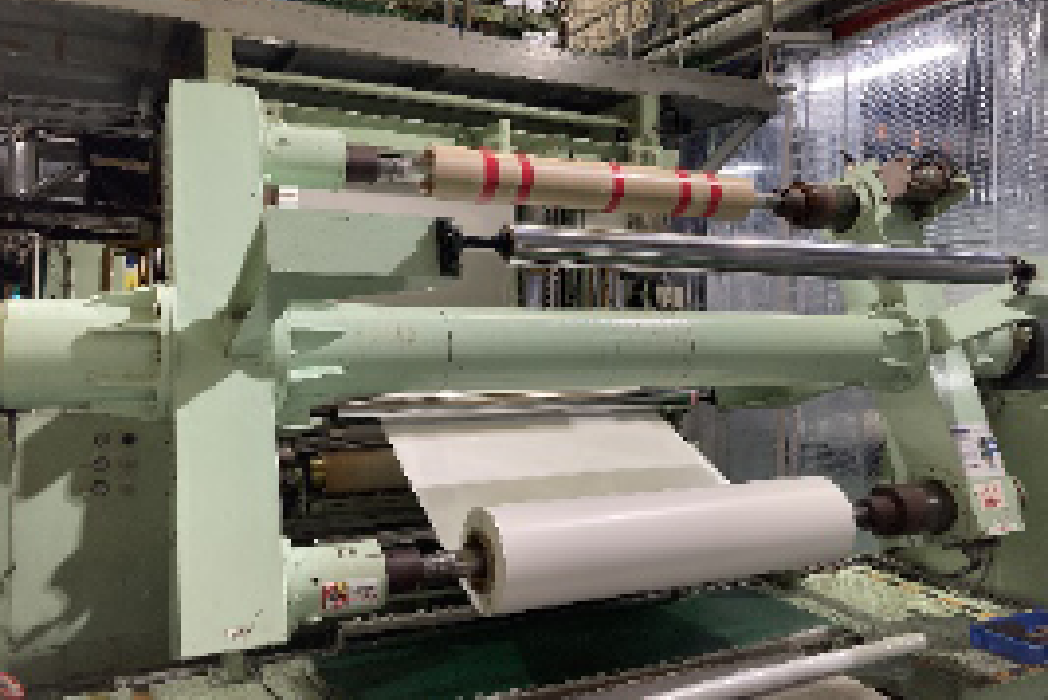 Equipment and Processing Technologies
With expertise in wide-width cast film manufacturing and our high-temperature drying facilities, we can handle water-based and solvent-based coating. We can also offer adhesive sheets and acrylic foam materials as well as PVC cast films, based on ZEON KASEI's proprietary foaming film technology. In addition, we not only provide analytical support using the research facilities and equipment of our parent company, Zeon Corporation, but also possess over 20 years of expertise in film manufacturing and coating technologies and our own quality assurance system to deliver the best solutions for customer needs.
Material width available for processing
800 mm–1,500 mm
Material thickness available for processing
38 μm-few hundred μm (inquire for details)
Types of materials available for processing
PET, synthetic paper (inquire for details)
Coating method
Comma coating
Drying furnace specifications
Furnace 1: Max 220°C, 30 m roll support
Furnace 2: Max 170°C, 30 m roll support
Line speed available for processing
5–30 m/min
Ancillary equipment
Foaming machine, in-line defect detector,
WET in-line weighing scale,
separator, protective film laminating machine
Support for blend of coating liquid formulation
Supported (weighing, stirring, filtration, defoaming, etc.)
Cleanliness of coating areas and other parts
General environment (not cleaned)
Other owned devices and equipment
Test coater (width up to 400 mm), off-line defect detector
Processing facility location
Ibaraki Factory (1175 Kami Izushima, Bando-city, Ibaraki, 306-0654)
High-Performance Cast Films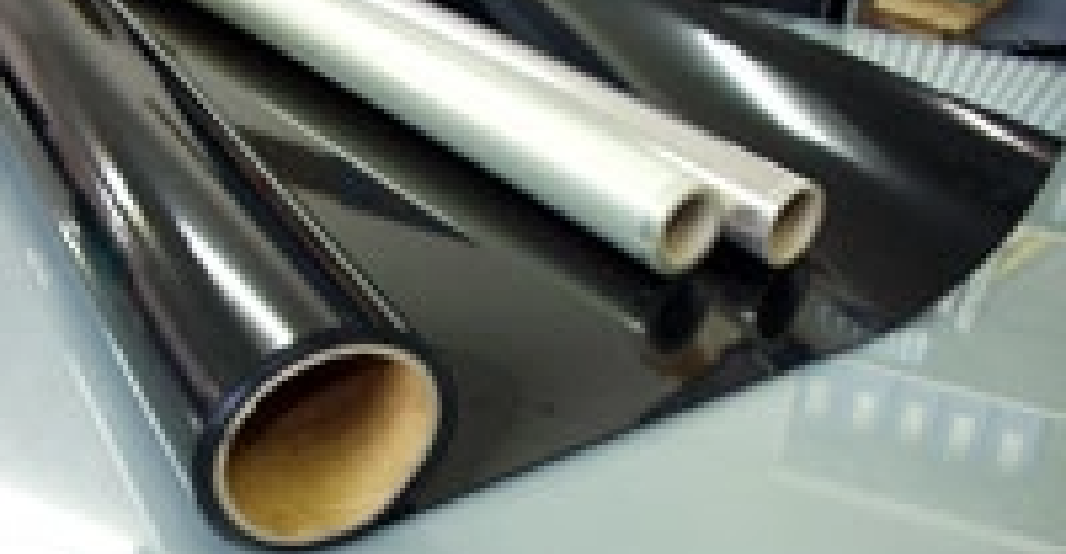 The casting process is used for the manufacturing lines for our films, which typically have the following features.
Various resins can be made into films
Any resin that is dissolvable or dispersible in a solvent can be made into a film
Very little directional properties
Very little difference in properties between the length direction (MD) and the width direction (TD), in tensile strength, tear strength, and elongation
Films are thin
Supports manufacturing films with a thickness of 5–100 µm
High thickness accuracy
Accuracy of ±2 µm is achieved in the thickness range of 30–100 µm
High filler content
Suitable for various types of fillers (metallic, inorganic, pigmented) at a relatively high blending ratio
Small lot manufacturing
Supports mass production from 500 m
Multilayered
Multilayering with different resins or colors is possible
Representative Applications
Conductive film
Electromagnetic wave absorbing sheets
Metal spacer sheets
Marking films
Tamper-proof films