Features
Firmly sticks to almost every flat, smooth surface
No residue on the object's surface after removal, since no adhesive is used
Can be repeatedly applied and removed
Neatly and easily sticks, without wrinkles or air bubbles
A wide range of printing methods, including inkjet, are supported, depending on the base material
Effective in various settings to create the desired look and feel
Applications and Materials
Representative applications
Indoor sign displays, event settings, campaign bulletin boards, wall art, advertising on trains or buses, teaching materials, whiteboards, labels, decorative films for illuminations, temporary store decorations, mousepads, stickers for product samples, surface protective films.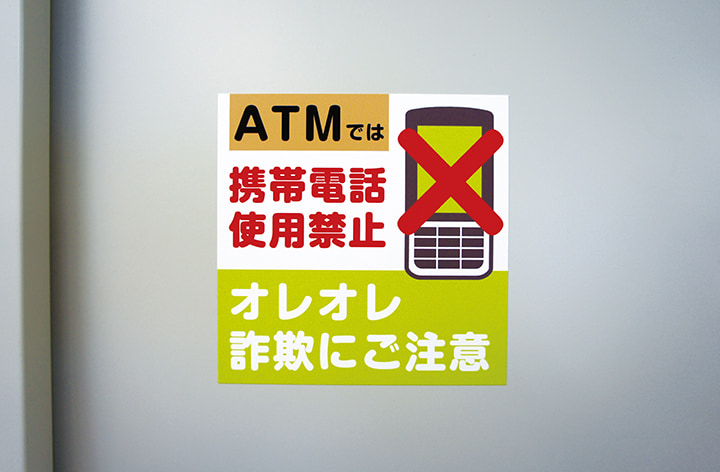 ATM POP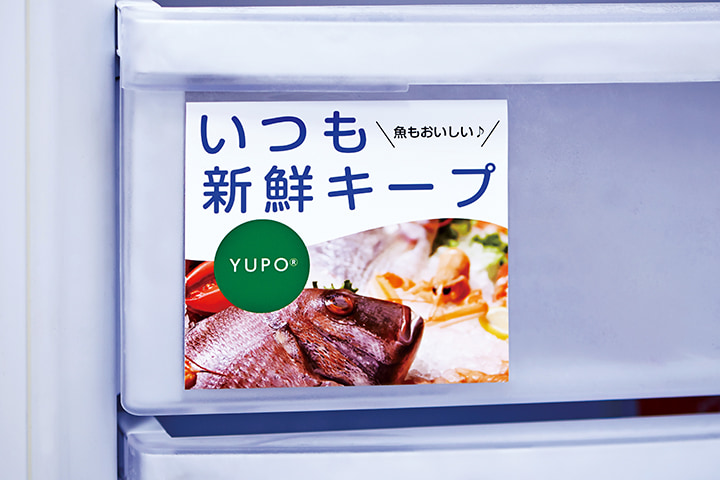 Fridge POP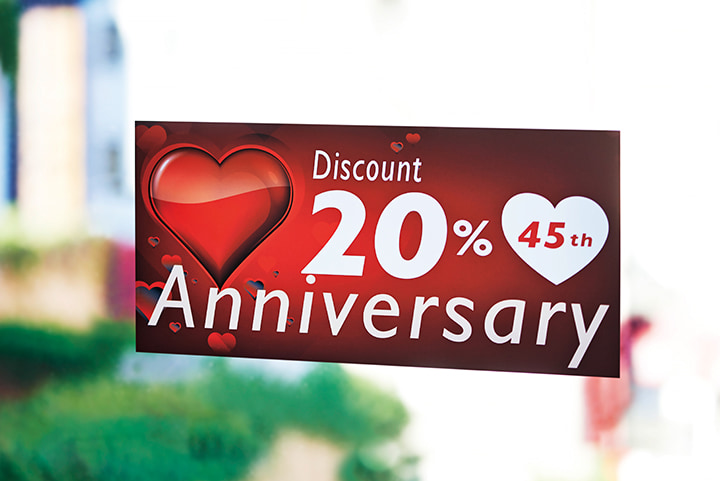 Sales POP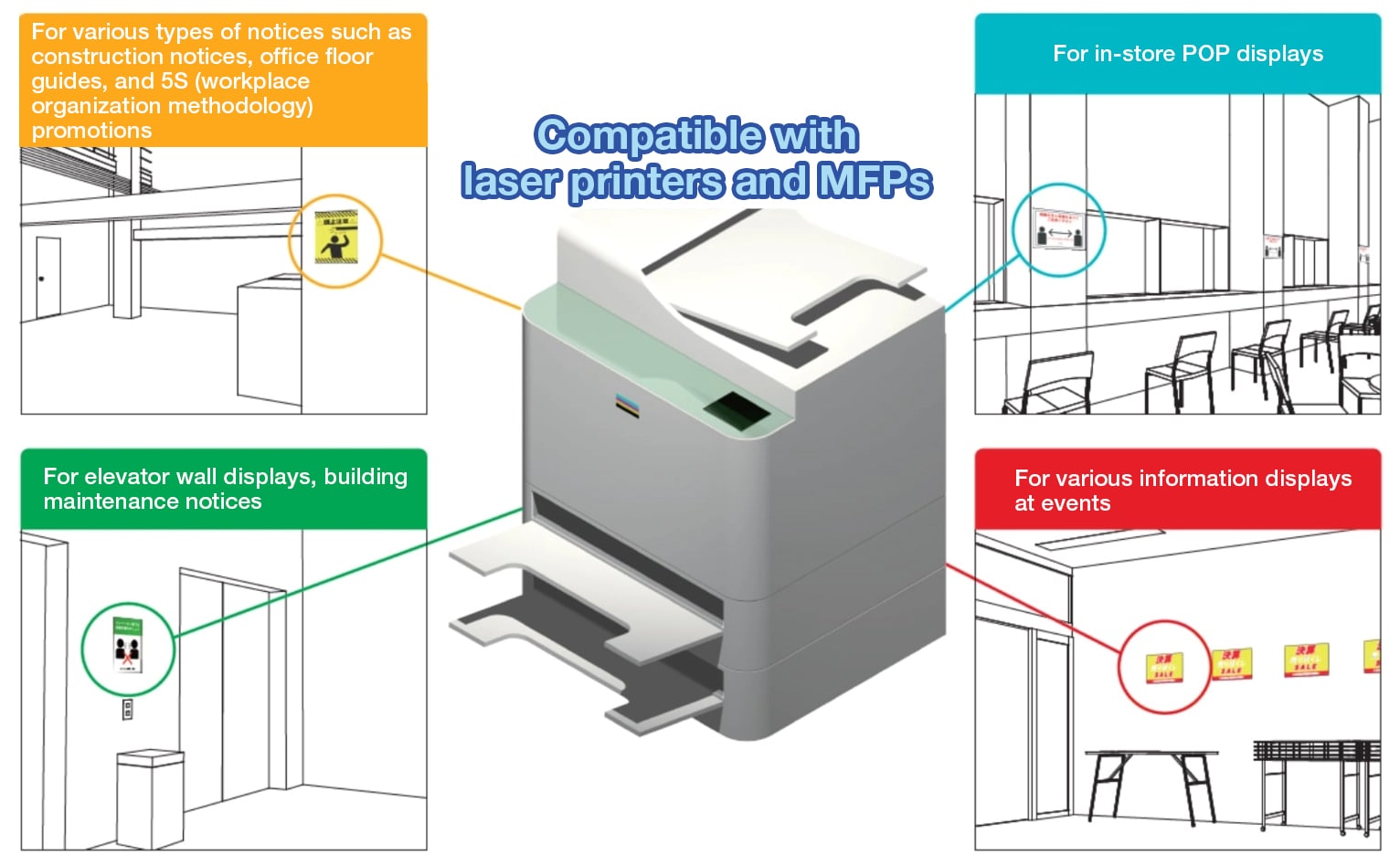 Example materials
Glass, acrylic, PVC, aluminum, ABS, polyester, polypropylene, polycarbonate, polystyrene, painted plywood, iron plates, coated mesh, color galvanized boards, electromagnetic induction heater (IH), Teflon-coated products, and other flat, smooth surfaces
Note: Adhesive strength may increase over time when applied to some fossil resin boards.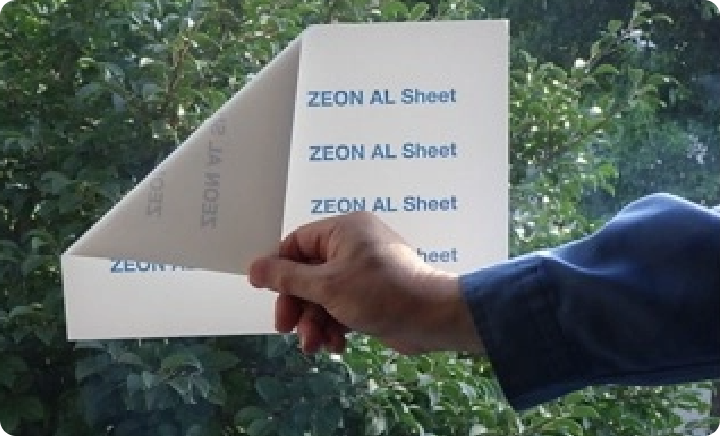 Window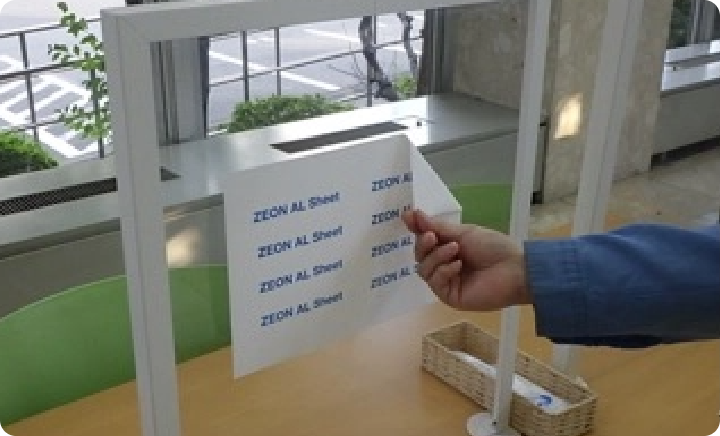 Acrylic partition for preventing droplet infection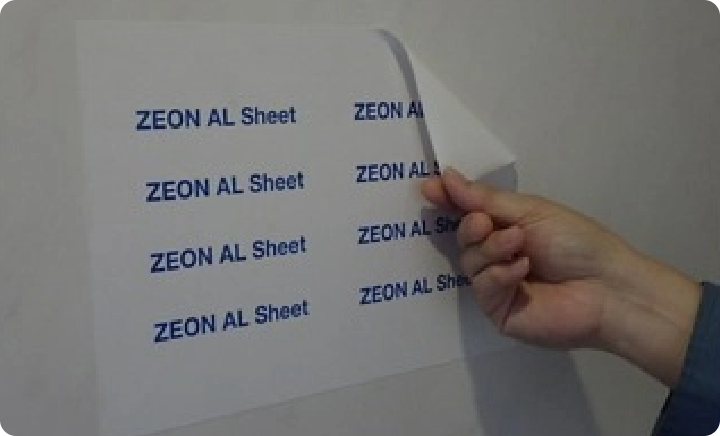 Non-flammable melamine decorative board
Suction Mechanism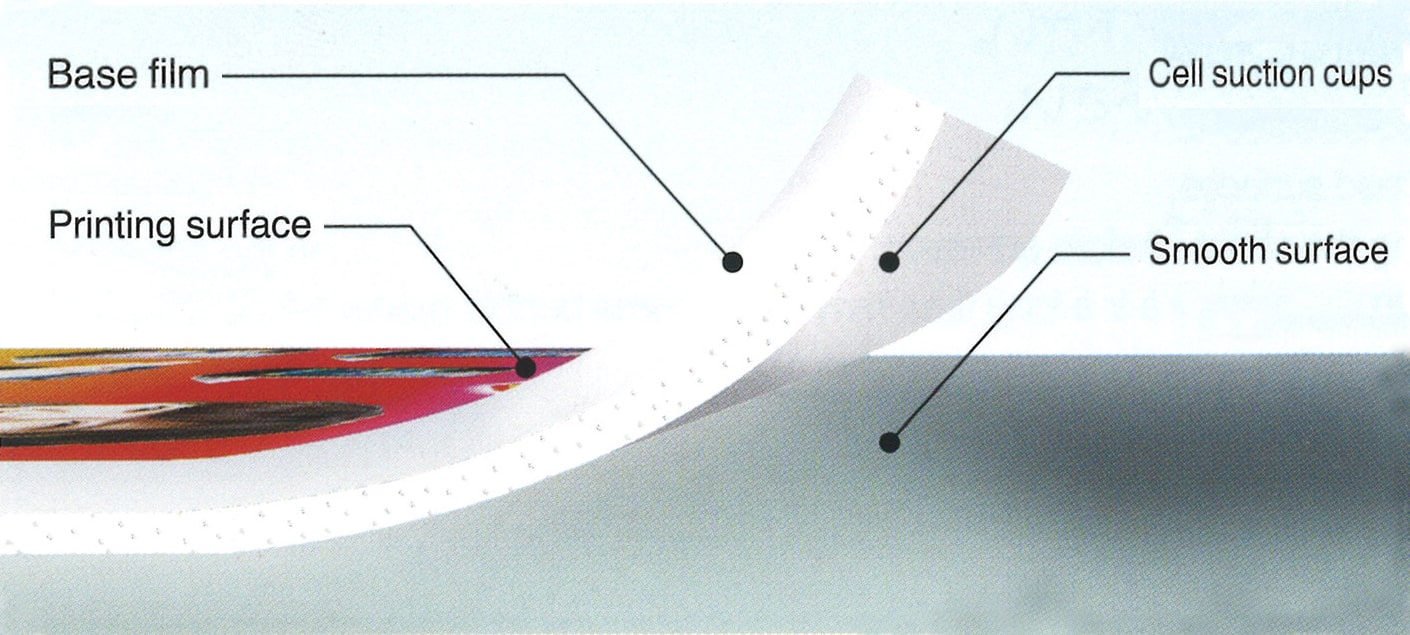 Cells work like suction cups, allowing the sheet to stick to materials and surfaces.
Made with acrylic resin
Note: There is no residue left on the object's surface after removal, as no adhesive is used.
Suction Performance
Adhesive strength on some surfaces increases over time.
Suction performance after one year was at the level of peeling easily, with little force required to remove it and no residue remaining on the surface after its removal.
Note: Values in the graphs were obtained from tests and are not guaranteed.