R-Model
Safely and efficiently transports and stores rolled products.
Rolled products such as rolled films and raw materials can be damaged if directly loaded into containers, so their cores need to be firmly held by the container fixture plates. The container can be easily assembled and also collapsed to 1/3 of its size for improved work efficiency, and it is also excellent for long-distance transport. Additionally, it reduces the amount of cardboard and cushioning materials necessary, contributing to the achievement of the SDGs and reducing CO2 emissions.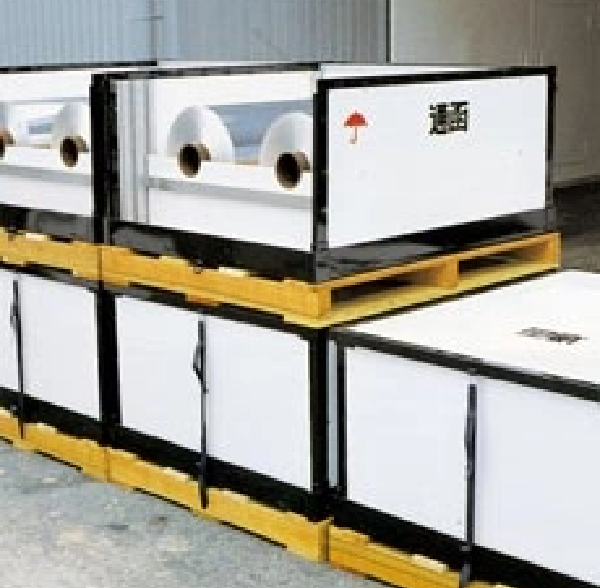 Primary Applications
By simply altering the fixture plate specifications for the cores, the container can be converted for transporting and storing a range of different rolled products (we manufacture fixture plates for the cores according to the different shapes of the load)
Ideal for transporting and storing various rolled products such as metal foils, rolled films, sheets, and fabrics while suspended
Rolled products can be handled by lashing belts, core rods, handling arm balancers, and air chucks
Specific Examples
Used for the handling of various films and raw materials for optical applications, semiconductor raw materials, special paper, wrapping paper, food applications, and pharmaceutical applications.
Features
Placing multiple fixture plates for the cores in the container makes it possible to load multiple rolls of films
Workability is improved by removing both side panels
Excellent durability and protection against dust and drip
Can be stacked in tiers, similar to the STEC NX-Model, significantly reducing the space required for storage and transport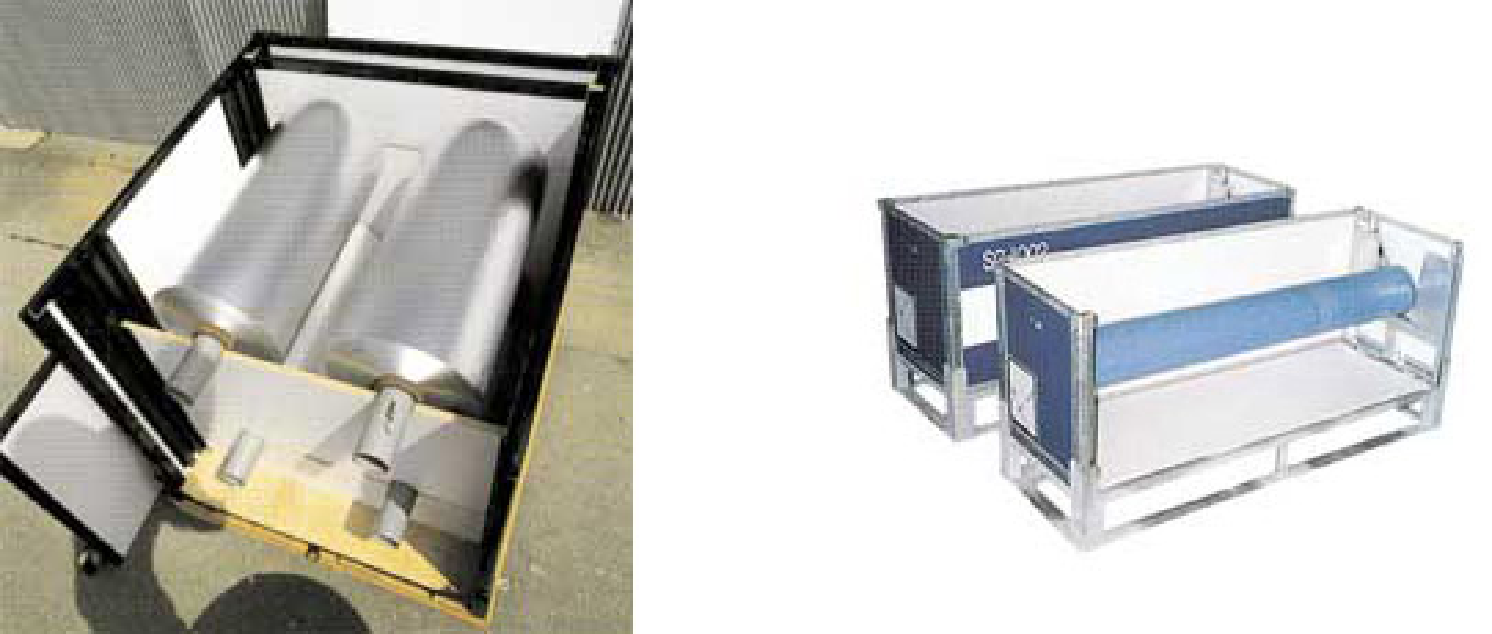 STEC R-Model container for transporting rolled films
Our products are designed and manufactured to order based on customer requirements.