STラック
Steel frame construction and designed to keep products suspended. Easy to handle.
These metal racks are collapsible and can be stacked in tiers for storage. They are especially suitable for handling single or multiple rolled products, suspending them during transport and storage. The use of these racks reduces the required amount of cardboard and cushioning materials, contributing to the achievement of the SDGs and reducing CO2 emissions.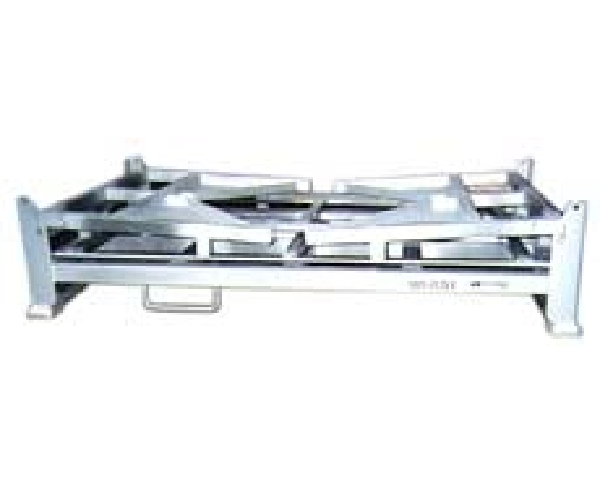 Primary Applications
Ideal for transporting and storing various rolled products such as metal foils, rolled films, sheets, and fabrics while suspended
Rolled products can be handled by lashing belts, core rods, handling arm balancers, and air chucks
Specific Examples
Used for various films and raw materials for optical applications, semiconductor raw materials, special paper, wrapping paper, food applications, and pharmaceutical applications.
Our products are designed and manufactured to order based on customer requirements.