可変式ロール製品用ラック
Can support different core tube lengths.
・Product Protection


Rolled products can be kept suspended for safe transport and storage.

・Cost Savings


Single unit can support different core tube lengths, which saves cost as there is no need to manufacture racks of different sizes.

・Handling


Easy to handle and increases operational efficiency. Can be stacked in tiers for significantly reducing storage space.

・Collapsible


Can easily be collapsed as a result of ZEON KASEI's expertise in collapsible products.

・Flexible Design


Can be designed for specific size requirements.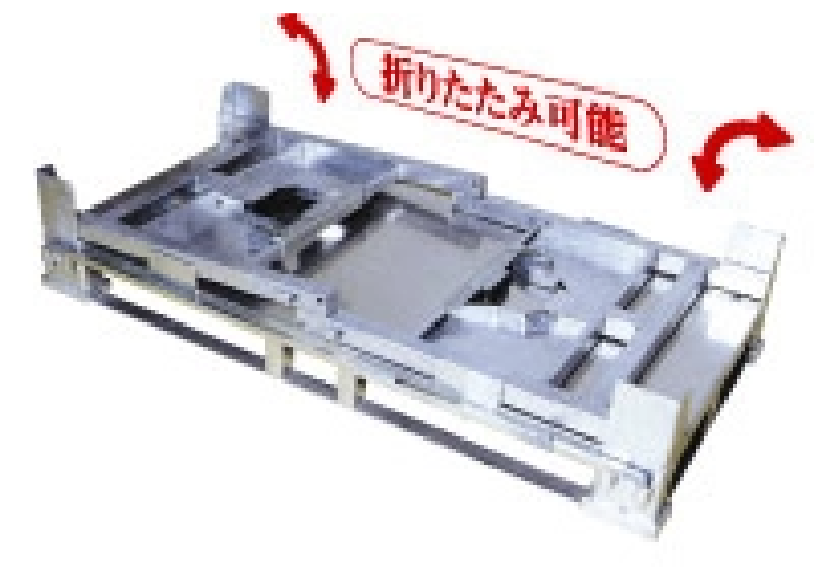 Primary Applications
Various types of films, aluminum foils, copper foils, etc., in rolled formats
Fabrics and other product materials in rolled formats

Adjustable racking systems for rolled products accommodates the growing demand for optical films for LCDs and other products, which come in a diverse spectrum of quality, sizes, etc.
Single rack can support two different product lengths based on rolled product type.
Our products are designed and manufactured to order based on customer requirements.