NX-Model
This easy-to-assemble, collapsible container is ideal for returnable boxes.
This collapsible and assembled container with plywood panels collapses to 1/3 of its size, which improves work efficiency and delivers significant value for long-distance transport. The container also reduces the amount of cardboard and cushioning materials necessary, contributing to the achievement of the SDGs and reducing CO2 emissions.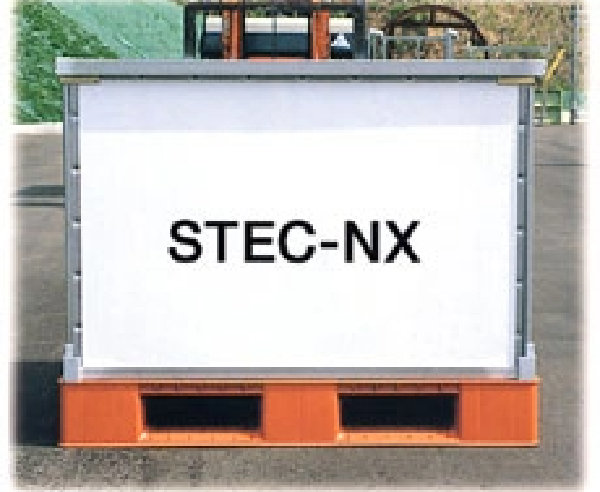 Primary Applications
The STEC NX-Model is ideal for returnable boxes that can be used repeatedly. Can be stacked in tiers for improved storage and transport efficiency.
Plywood panels make it easier to handle heavy loads.
Compatible with automated equipment.
STEC NX-Model Applications
Containers for transporting goods between factories and companies
Containers for storing goods in factories and warehouses
Containers for transporting bulk goods to distribution centers
Containers for transporting goods overseas
Examples
Transporting and storing preforms, semiconductor components, chemical raw materials, food products, pharmaceuticals, and automotive parts, and recovering flexible intermediate bulk containers
Structure
Bottom of the fixing side panel assembly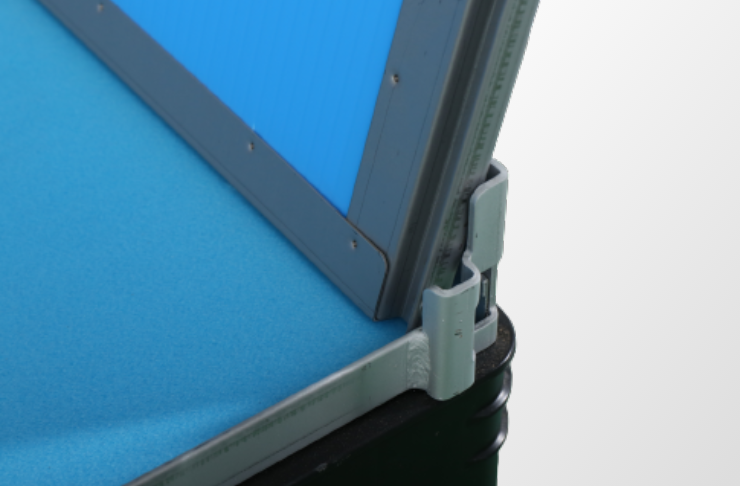 External view
Internal view
Top part of the fixing side panel assembly
Right after the insertion side panel is inserted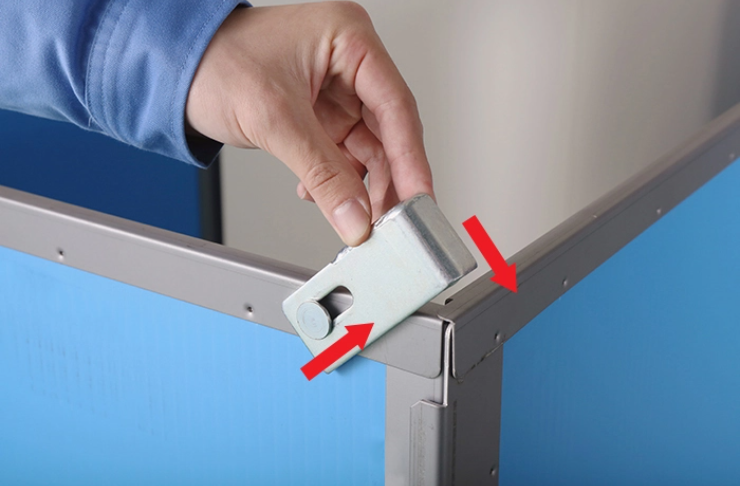 Slide diagonally upwards and lock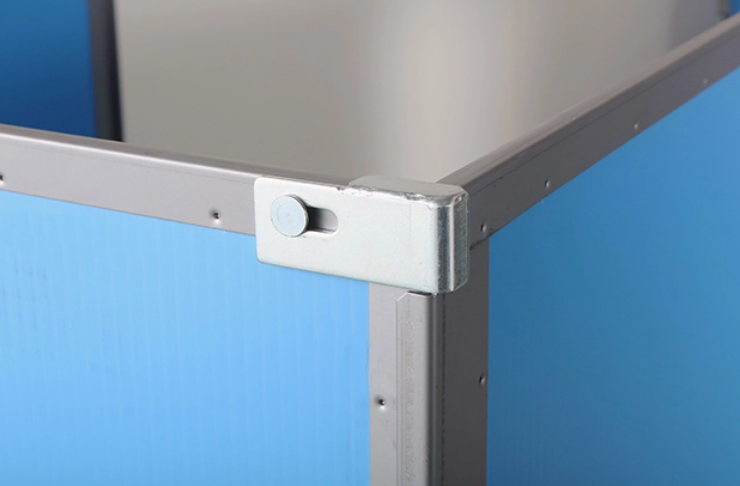 Side panel assembly is complete
Structure is easy to assemble and collapse while also very stable, with almost no wobble.
Standard Specifications
Name
Collapsible and Assembled Containers (Plywood) STEC NX-Model
Type
NX-Model
Dimensions
External W×L×H
mm
1,100 × 1,100 × 1,070
Internal W×L×H
mm
1,037 × 1,037 × 900
Volume
m3
0.97
Dimensions when collapsed (W×L×H)
mm
1,100 × 1,100 × 247
Self-weight
kg
75
Side panel finishes
Available in plywood with MDF film on one side or MDF film on both sides; select according to application
Optional
Side panel markings (company name, company logo, product name, number, etc.), fabric fastening bands, rubber fastening bands
Note: Plastic pallets are standard, but wooden and steel pallets are also available.
Our products are designed and manufactured to order based on customer requirements. Provide us with the dimensions you need or any other specifications.