RD-Model
Products are discharged using rotating forks.
Easy to assemble and handle. Products are directly discharged without having to remove the side panels, by lifting the container and rotating it using rotating forks. Can be collapsed to about 1/3 of its size, significantly reducing the cost of returning empty containers.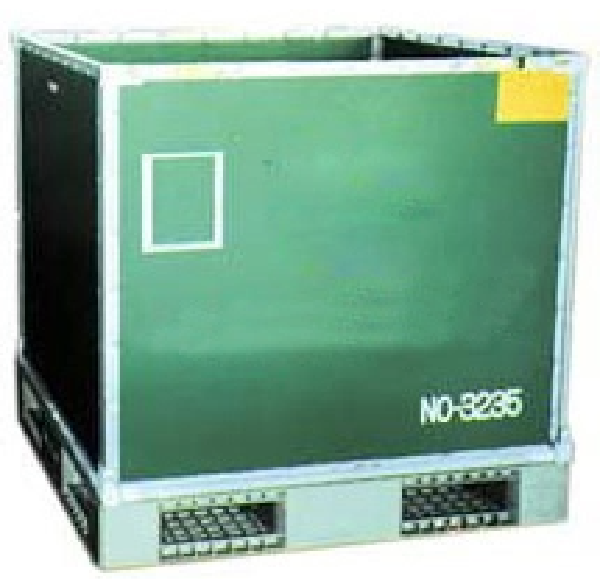 Primary Applications
MDF panels make this model ideal for transporting and storing products that are sensitive to odors such as food and pharmaceuticals
Compatible with automated lines for preforms
Can be stacked in tiers for improved storage and transport efficiency
Standard Specifications
Name
NX-For PET Preforms
Type
NL-Model
Dimensions
External W×L×H
mm
1,100 × 1,100 × 1,070
Internal W×L×H
mm
1,037 × 1,037 × 900
Volume
m3
0.97
Self-weight
kg
75
Provide us with the dimensions you need or any other specifications.
Our products are designed and manufactured to order based on customer requirements.