SD-Model
Containers with a side tilt discharge system for easy discharge
Plastic or metal molded products are directly loaded into STEC SD-Model containers in bulk without packing in smaller PE bags or cardboard packaging, for improved transport and storage efficiency and minimal industrial waste.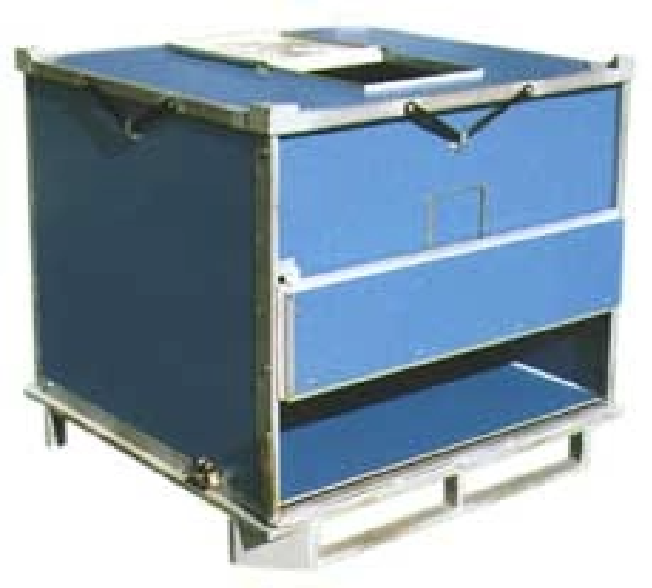 Structure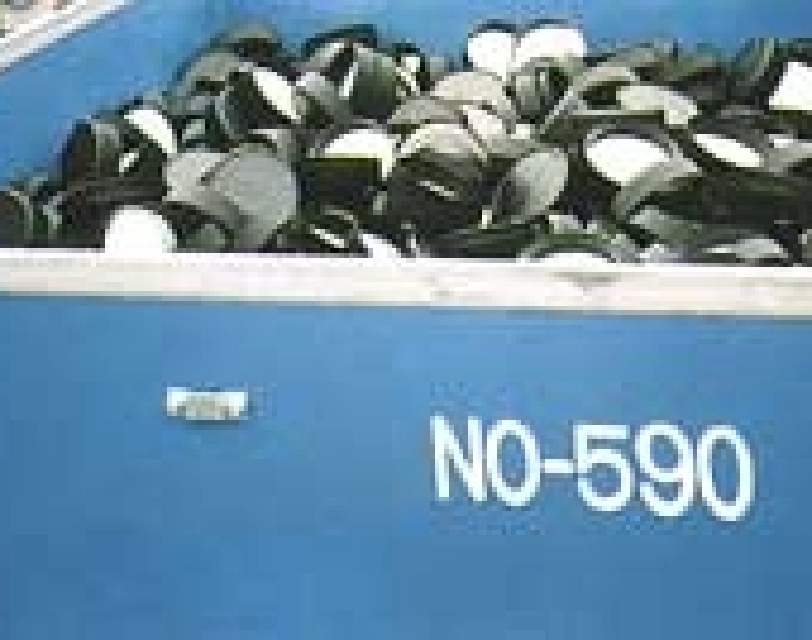 Molded products are directly loaded into containers.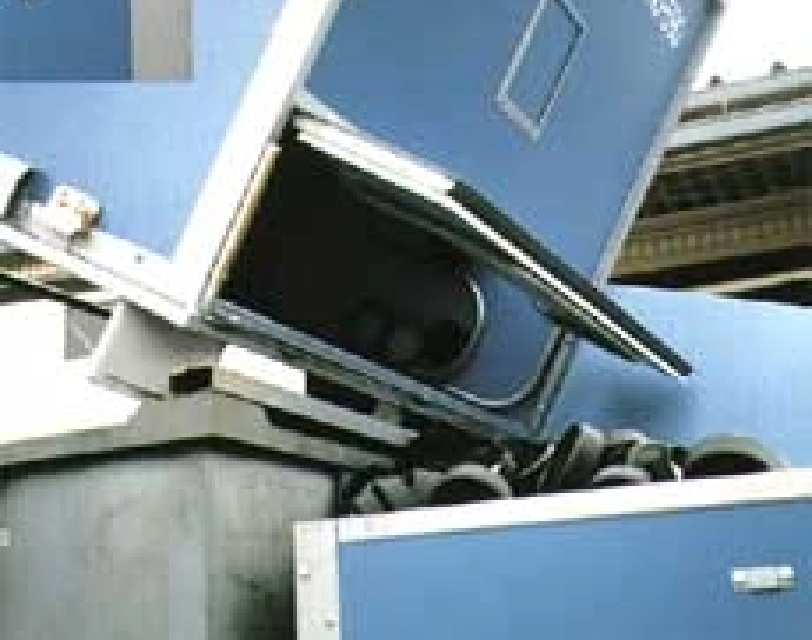 Increasing the size of the discharge opening significantly reduces the time required and improves work efficiency.
The STEC SD-Model is available in the dimensions of the standard specifications for the STEC NX-Model. Other specifications are available upon request.
Our products are designed and manufactured to order based on customer requirements.